XIII Specialized Conference "Progressive Technologies in Automation. PTA – Novosibirsk 2023"
Date: November 1, 2023

Venue: Novosibirsk
Grand Autograph Hotel Novosibirsk
ABOUT THE CONFERENCE
On November 1, 2023 Novosibirsk will host the 13th anniversary Specialized conference "Progressive Technologies in Automation. PTA- Novosibirsk 2023", dedicated to the digital transformation of the enterprise, as well as the latest developments and solutions in the field of industrial automation. The organizer EXPOTRONICA.
The conference gathers annually more than 100 heads and leading specialists of machine-building, metallurgic, instrument-making plants as well as transport, energy and other industrial enterprises of the Siberian region. As part of the business program, leading developers and manufacturers of equipment and software will make expert reports and presentations. New developments and solutions will be presented.
Digital transformation of the enterprise
Industrial automation: software, equipment and solutions, how to achieve efficiency.
Cloud technologies and development of industrial automation.
Industrial Internet of things and big data as a solution of production management problems.
Artificial intelligence and implementation of robotic technologies.
Effective enterprise management based on a "digital twin" to a production system.
Automation and dispatching of engineering systems.
Information security of industrial enterprises, transition to digitization.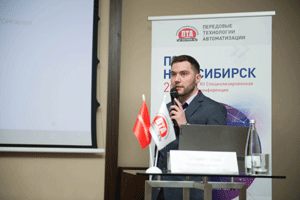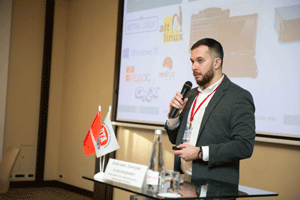 PARTICIPANTS
CONTACTS